AKTUELLES
Aktuelle Unternehmensinformationen in der Übersicht.
In dieser Übersicht halten wir Sie über unsere aktuellen Projekte, Tätigkeiten und mehr auf dem Laufenden.
SLC Management and partner TÜV Rheinland attend the World Soccer Congress WSCE 2019 in Beijing
Montag, Juni 17, 2019
The 4th World Soccer Convention and Exhibition (WSCE) 2019 was recently held in Beijing, China, from June 4th to 6 th. and The German professional consulting company SLC Management GmbH and the TÜV Rheinland Group were invited to attend and present speeches.
As the only event in the world that features deep discussion on the development and opportunities for Chinese football and related industries, it attracted more than 500 domestic and international leaders and experts from the football business, famous clubs from international professional leagues and the Chinese Super League (CSL), representatives from national and international football associations, as well as high-ranking government officials, who engaged in discussions on the future development of Chinese football in terms of service quality, next-generation club management, and the other part of the game.
Prof. Dr. Alfons Madeja, founder and chairman of SLC, has deep roots in the European football market, with more than 30 years as a professor, researcher, innovator, and consultant. His profound knowledge, permanent data collection, and tailor-made concepts have helped European clubs to overcome the most diverse challenges.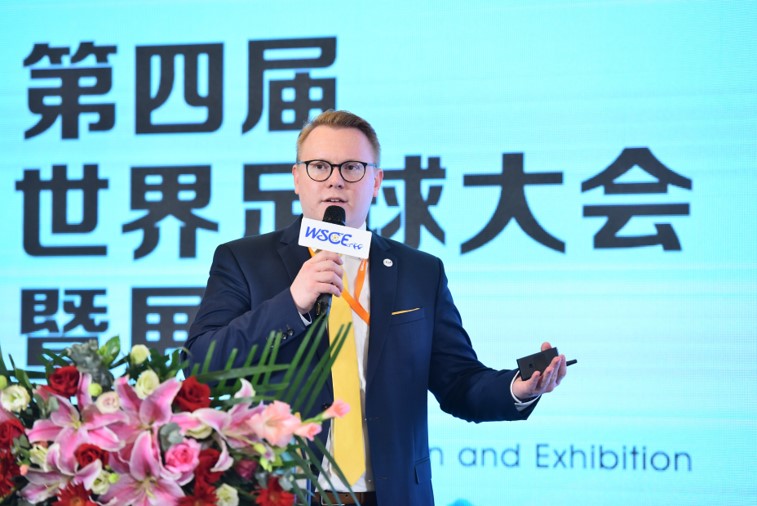 Maximilian Madeja, Managing Director and Chief Research Officer of SLC, delivered a speech on the topic of "Next Generation Club Management - China on Successful Paths of Bundesliga, Premier League & Co." He stated that: "Chinese football is still at the beginning of a promising development and future. Through learning and executing the right strategies, clubs can ease and speed up their development, which took clubs in Europe several decades. Global knowledge combined with the consideration of local specifications is the key to success – not to copy and paste standardized concepts, but the adaption and execution of tailor-made solutions to the individual challenges and needs of Chinese clubs. This is how they can sustainably benefit from expertise and exploit their potentials to the fullest on the path to next-generation club management."
During the roundtable discussion on "Growth Path for the Future", Madeja said: "The Chinese Super League and Chinese football possess a lot of the basic elements it takes to become a big player in the global football market. The dedication and eagerness of the clubs to develop, with the great support of the government, association, and industry, is easy to identify not only here at this congress. In the promising development that is already on its way, you will always hit some bumps in the road and meet challenges in infrastructure, stadium, or club management. The decisive factor will be how these situations are handled."
In the exhibition and business promotion area, SLC and TÜV Rheinland showcased the latest insights on "Certified Service Quality – Sports" as well as the ProSOLUTIONS service, including professional tools in the sports, leisure, and culture business. The clubs from China and Europe were amazed by the combination of local and global know-how, which is especially important for clubs that are striving for sustainable development and an international reputation.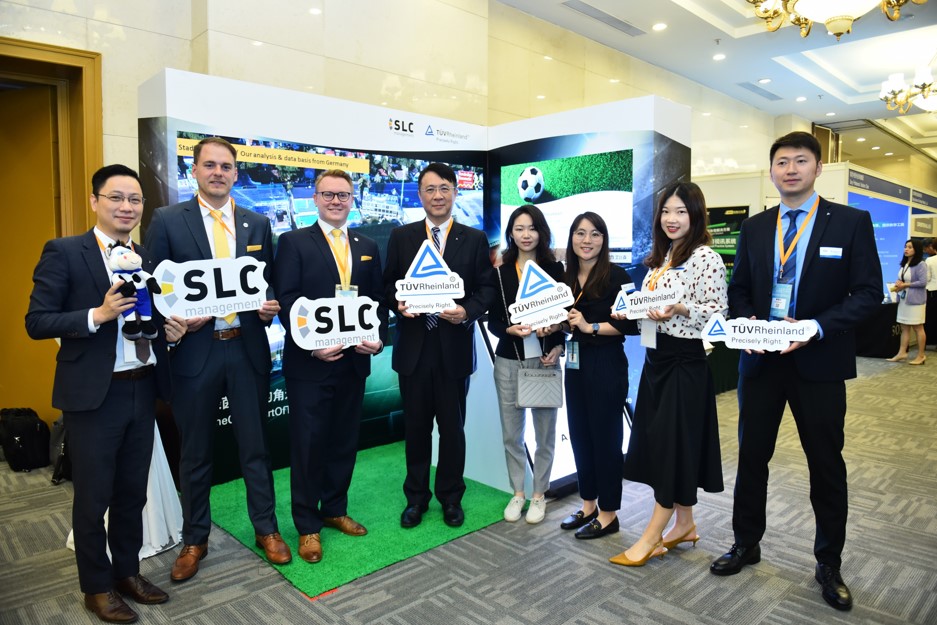 Based on their in-depth knowledge of the Chinese sports and football market, and their ability to find individual solutions to problems, SLC and TÜV Rheinland have made improvements and achievements possible for such Chinese clubs as Beijing Sinobo Guoan FC and Shandong Luneng Taishan FC utilizing the ProSOLUTIONS service, including:
Increase in attendance rate by more than 20 percent within one season. Increase in merchandise revenues by 800 percent within one season.
Introduction of brand management for image and positioning of the clubs to address regional, national, and international fans, sponsors, and other stakeholders.
Initiation and support for negotiation with national and international companies, e.g. for sponsoring engagements.
Initiation and establishment of a permanent exchange between the clubs, stadium owners, and operators as well as further stakeholders for the consistent and sustainable improvement of the stadium situation and related match day operations.
(Picture one the right: Lukas Baudis, Senior Research Consultant @ SLC Management in the showcase presentation of latest insights)
SLC and TÜV Rheinland are working together to actively engage in the execution of professional structures, strategies, and concepts that support successful development for clubs, associations, venues, and institutions in Chinese football industry, as well as for stakeholders in the sports, leisure, and culture industry in general. Global knowledge is matched with local thinking for the customer´s individual success.

Media links:
___________________________________________________________________________________________________________________________________________
For more information, please contact anytime:

Lukas Baudis

Senior Research Consultant
E-Mail: l.baudis@slc-ag.com
Fon: +49 (0) 911 - 54 81 830
Auszug unserer Referenzen.